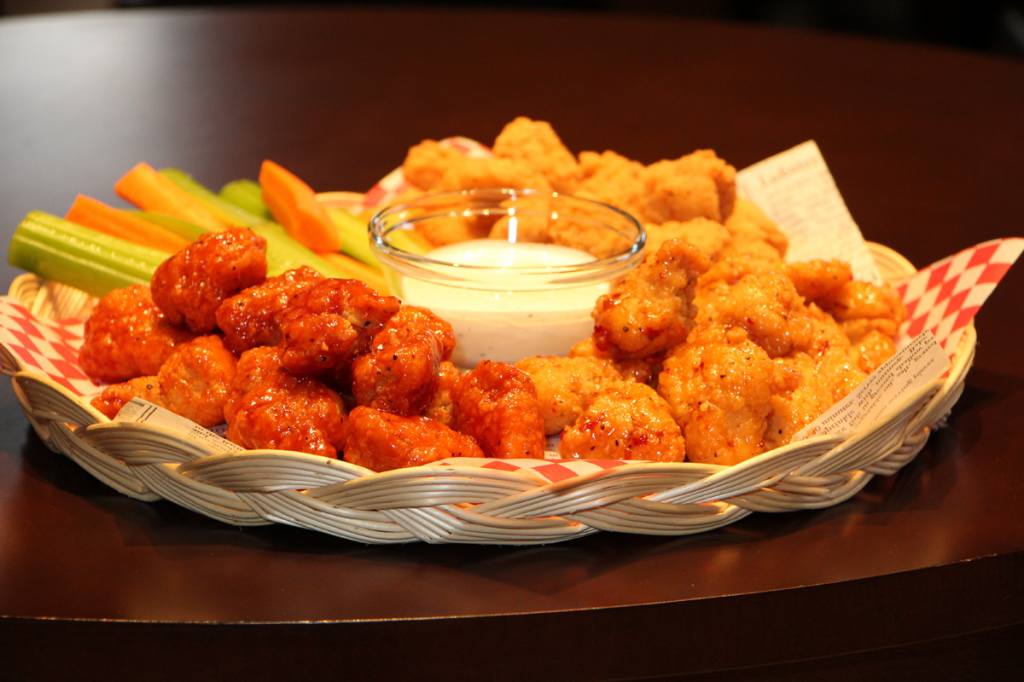 Ingredients:
Chicken breast meat, water, salt, sodium phosphate, potassium chloride. In a coating of: Wheat flour, toasted wheat crumbs, salt, spices, high monounsaturated vegetable oil (Canola &/or sunflower seed &/or soybean oil) (MFG aid), modified corn starch, baking powder, palm oil shortening, soy protein (with lecithin), modified cellulose.
Browned in Canola and/or soya oil
May contain egg
Barbecue Sauce:
Water, malt vinegar (contains barley), sugar, tomato powder, brown sugar, salt, modified corn starch, onion powder, Dijon mustard (water, mustard seed, vinegar, salt, spices), garlic powder, spices (with mustard), xanthin gum, potassium sorbate, smoke flavor
Cooking instructions:
Bake: Preheat oven to 400°F (205°C). Place frozen product, single layer on a baking try and bake for 20 minutes, flipping at 12 minutes.
Deep Fry: At 350°F (177°C) for 6-7 minutes. Cook from a frozen state until a minimum internal temperature of 165°F (74°C) is reached, using a food thermometer.